A MULTI-STRATEGY PROPRIETARY TRADING FIRM.
Being a multi-strategy proprietary trading firm means we are uniquely equipped to facilitate equities trading for all methodologies in today's financial markets. Avatar traders are able to focus on the implementation of their strategies by relying on our technology, back office and supportive infrastructure.
Asset Classes
At Avatar Securities our focus is on U.S. equities, equity options, and index options.
Trading
Discretionary Trading, Automated/Algorithmic Systems and Quantitative Trading
We provide advanced technology and comprehensive support for discretionary, systematic, quantitative and automated traders.
Support
Each office has full-time tech support and around the clock monitoring by our in-house network engineer.
What is Proprietary Trading?
Proprietary trading firms use their own capital to trade for profit. Prop firms do not have any customers, outsider investors, or clients. All trades are marked as principal and the capital used for trading is a combination of capital and retained profits from the members of the firm.
Benefits of Prop Trading at Avatar
Trading members of Avatar Securities have access to firm capital, redundant infrastructure and proprietary technology. Robust locate inventory for HTB securities, advanced order types, collaborative trading floors, competitive pay structures, low commission costs and top tier technology are just a few of the benefits of trading with Avatar.
Discretionary Proprietary Trading
Discretionary and systematic traders benefit from our platform neutral philosophy. Avatar is able to offer a variety of the leading DMA trading platforms in the market today. Coupled with our scanning and idea generation tools, discretionary traders at Avatar have a unique advantage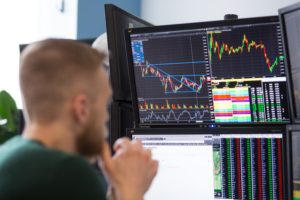 In addition, our networks are professionally designed and maintained by our in-house network engineers and backed up with redundant connections and top of the line hardware. This enables all our discretionary traders to put their focus solely on trading.
Automated and Quantitative Proprietary Trading
Avatar's quantitative and automated traders use our proprietary API. Avatar has constructed a highly experienced, low-level development team to allow superior execution for advanced traders. Traders can write to the API using C++, Python or use our web interface.
Avatar's proprietary API, along with our scanners and idea generation software, help bring ideas to execution in a fraction of the time of most systems without compromising latency. Coupled with support from our development team, the system blurs the lines between automated and discretionary proprietary trading.